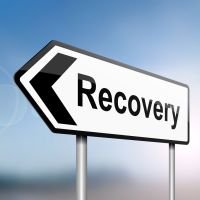 Customized recovery program
A customized recovery program will be offered to suit your needs and time schedule from a minimum of 4 weeks. Because we understand that each client's life and work schedule are unique, flexibility is essential. The program will be based on the 12 steps. It includes a holistic (biological, social, psychological and spiritual) approach with plenty of personal (one-on-one) care.We realize that the addiction may only be a symptom or unhealthy temporary solution, in regards to the way you may be dealing with life's ups and downs.
Cost of treatment is much less than most North American facilities.
We are available 24/7 to discuss fees
and length of stay 1-829-932-0123
Graduated freedoms will be provided to allow you to enjoy life's activities on this beautiful Caribbean island.  You will not be kept in a bubble so that the fear of the "real world" is overwhelming when you leave. We want you to experience how awesome life can be while in the safe company of our staff.
Many different treatment therapies including:
Twelve step facilitation
Cognitive Behaviour Therapy
Anger Management
One-on-one Counselling
Life skills
Length of stays can be negotiated as we would love to help regardless of the timeframe you desire. Shorter or longer stays can be customized to fit your needs so feel free to contact us for additional information.