Addiction Movies: My Favourites
There have been many films made that involve the abuse of drugs and or alcohol, and these are some of my personal favourites. Most of these addiction movies only show the dark side, but some share the strength and hope required to overcome as well as the hellish experiences. One of the videos is more of an educational documentary that helps explain in laymans terms the struggle with the addiction/personal choice argument. Many people affected by addiction, both the addict and the family can learn from this documentary. In no particular order my favourite addiction movies are: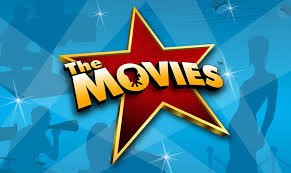 Pleasure Unwoven
Pleasure Unwoven is a short informational documentary that can be easily found on youtube. I found it explain addiction in an easy to understand the way drugs or alcohol react with the chemicals in the brain. The movie is narrated by Kevin McCauley, who is both a man who struggled with his own addiction and a qualified medical doctor. He focuses on the important question about addiction: "Is it really a "disease?"
28 Days
28 Days stars Sandra Bullock who has a good career, but is forced to enter rehab after she ruins her sister's wedding; she gets drunk and crashes a car. In the beginning Gwen is against any type of help. She views rehab as being similar to a prison sentence and will not admit that she has a problem with alcohol. Gwen refuses to put any real effort into the rehab program. When she does find herself becoming involved in the lives of the other clients and starts to notices uncomfortable similarities. In the end circumstances force Gwen to take an honest look at her life. She acknowledges that life has become unmanageable, and that alcohol was a part of the problem. 28 Days is a realistic representation of how people can find a new perspective of life when they become willing to face the truth.
Basketball Diaries
Basketball Diaries is a true story based on the life of Jim Carroll and stars a Leonardo DiCaprio. It tells of how a teenager goes from being a successful basketball player to a homeless heroin addict. As his addiction worsens he completely loses any sense of self-respect as he quickly spirals downhill. It is a great depiction of how the sneaky nature of addiction has a way of ruthlessly corrupting the innocence of young high-schoolers on the look out for a good time.
Trainspotting
Trainspotting explores heroin and the devastating grip it takes on lives. The process of getting the drug, the ritual of doing the drug, and how the drug sucks you back in time after time. The movie ends with the quote "I chose not to choose life. I chose somethin' else. And the reasons? There are no reasons. Who needs reasons when you've got heroin?" Although this movie may glamorize drug use, it also reveals the deep grip opiates take on a persons life and soul and how many people can't find a way to break the hellish cycle they seem trapped in.
Requiem for a Dream
Requiem for a Dream shows a harsh view of the lives of few young addicts. The movie manages to capture the essence of the insanity of addiction but without glorifying drug use. This movie will at the very least make your skin crawl, and there's the chance that you'll be questioning the meaning of life, too. This movie is not for the faint of heart, and doesn't show the strength and hope required to overcome. But this is a realistic, yet cinematic portrayal of how drugs can rip apart your life.
I realize there are many addiction movies that show the good, and ugly sides of drug and alcohol use and I haven't seen  them all. But these 5 are a short list of my favourite addiction movies at this time.
1-829-932-0123
Call us at Always Hope for info on how we can help.