Skeptical and Hesitant but Eventually Grateful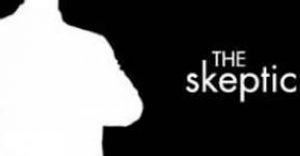 If you asked me 3 months ago what my thoughts were on rehab, I would have most likely gone on a diatribe about all the actors and other "famous" folks who check themselves in to a luxury treatment facility like most people check in to a hotel on vacation. No more benefit comes out of this than some fresh press for their careers. This is my testimonial or testimony about Always Hope.
I was however at, what I drunkenly conceived to be, the bottom. As a long-time ex-pat living in the Dominican Republic (originally from New Jersey), my options were substantially limited in terms of help. Until today, I am still not one hundred percent sure about how I came into the care of the team at Always Hope, but I am very grateful that it happened.
I was skeptical and hesitant at first, only because of my more than eleven years' experience with various clinical facilities in the DR, but Always Hope turned out to be more like a home away from home. The team, led by counselor Jim MacLean, delivers a treatment model founded on friendship, professionalism and dedication to the mission of helping their clients recover. The real-life experiences of the team at Always Hope, their personal drive to help addicts recover and the amazing surroundings all come together to create an atmosphere of success and, as the name implies, hope.
Presently, I am one week from living three months in sobriety and I reflect daily on my time at Always Hope. I consider all of the events that transpired to deliver me to their care as well as my physical, mental and spiritual experiences there. With these elements in mind daily, I am able to go forward leaving behind a horrible addiction that had controlled my life for thirty years.
Thank you Always Hope!
Call or text 1-829-932-0123 now
to see how we can help you or a loved one.