1000mg "NUMB ME NOW!" Pills
Wether it's just an acute (not chronic) case of insomnia, sadness, grief, depression or pain; the answer seems to be to get some form of 100mg "NUMB ME NOW" pills. I know! That was me in the past and I had dappled in anything that would stop me from feeling. If it was prescribed by my doctor or something I bought off the street was of no concern to me, I just wanted something to numb me. It doesn't specifically matter what the symptoms are and the substance of choice is irrelevant. It just seems socially acceptable now a days to either get drunk or pop some pills to try and get some reprieve from the stresses of life.
Call 1-829-932-0123 today for help.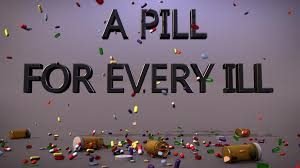 Society is moving towards an attitude of instant gratification and "a pill for all ills". It is becoming far more important for all to become educated on "what and why" we are putting into our bodies and what the long and short term consequences will be. It is inconsequential what the substance is; it could be alcohol, street drugs or whatever 1000mg "NUMB ME NOW" pills your doctor prescribed. Any of the above can lead you astray and down a slippery slope that may eventually lead you to become dependent and addicted.
I'm not trying to say that prescription meds aren't effective, but more often than not there is a healthier way to deal with life's ups and downs and also pain, depression, anxiety etc. There is no "one size fits all" remedy for dealing with these obstacles and challenges but there are many options. The multitude of self-help books and websites on the internet should provide some insight into possible healthy solutions. These can range from natural homeopathic treatments, exercise, meditation etc.
These healthy alternatives may not give immediate relief and will take time to get the desired results, but the long term effects won't be detrimental to your mind and body. Please think twice before running to a doctor to get some 1000mg "NUMB ME NOW" pills.