Addictions treatment in a resort environment
If you are looking for help to overcome your addiction a new option is available.  Always Hope is a new treatment facility located near Puerto Plata in the Dominican Republic.
We offer North American based addictions treatment in a resort environment set along the beautiful north coast of the Dominican Republic.We have a top Canadian counsellor who has based the program on the 12 steps but also helps teach you how to live an enjoyable and fulfilling life without the use of any mind altering substance.
If you need to get away from your toxic environment and want help to acquire the tools necessary to deal with your substance abuse issues we at Always Hope would love to help.  We have first class facilities (pool, private rooms, maid service, lush vegetation) and the climate can't be beat. Admitting you need help is a huge obstacle to overcome, so why not make it feel like a mini vacation.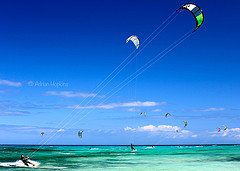 Take time now to deal with the underlying issues that make using mind altering substances a feasible "solution." Addicts often don't want to feel the pain and heartache that pushed them to use and so continue to numb themselves from reality. If you decide to come to an addictions treatment centre to learn how to deal with life events in a healthy way, why not also enjoy the sun and sand in the beautiful Dominican Republic.
If you want to know more of what we have to offer contact us now by phone or email. We look forward to giving you a helping hand on your way to a healthy and fulfilling future.